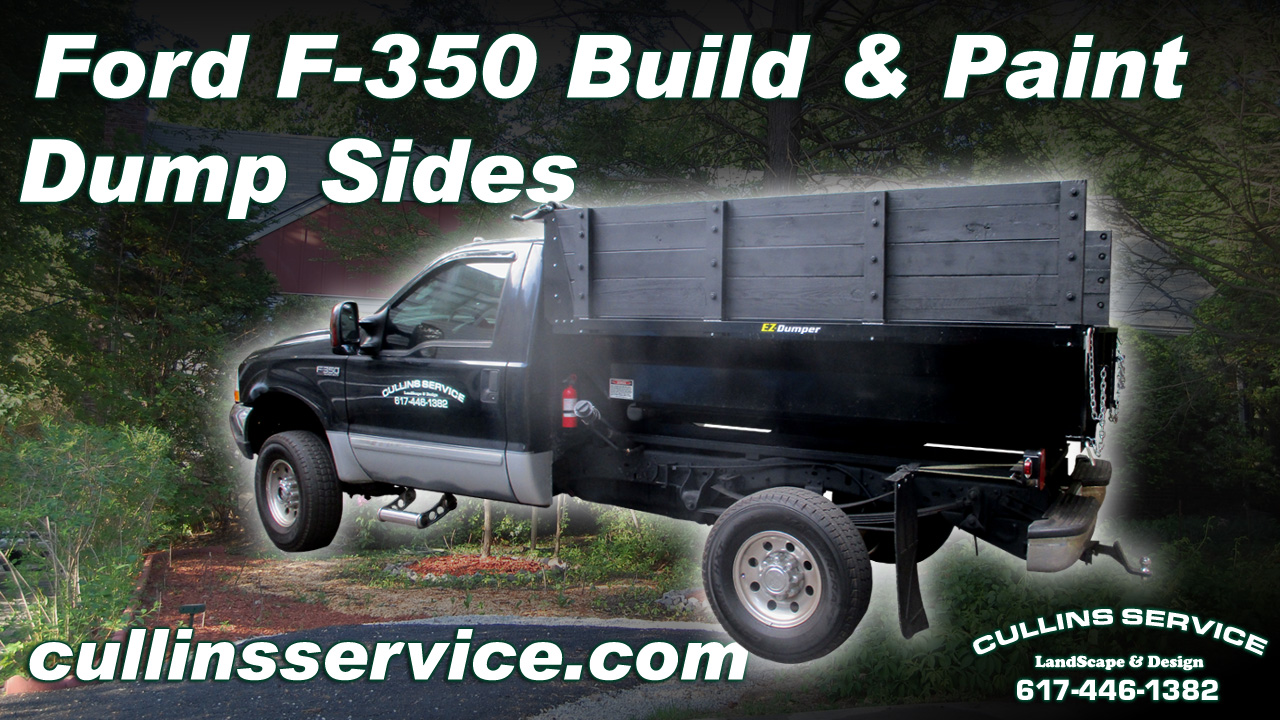 How to DIY Build and Paint EZ-Dumper Walls on Ford F350 Super Duty. How to Do It Yourself
What You will need
-Truck w Dumper
-3 1/2 inch bolts (How many depends on how high and what size boards you use)
-1/2 inch nuts, lock washers and 1 1/2 inch x 1/2 inch washers (match bolts)
-20 ft of 2x4's (depending on how high you want the sides)
-4 2x10's 8ft long (This will depend on how long your bed is and how high you want the sides)
-pipe, bar clamps (optional, but helpful)
-Drill
-Driver
-1/2 inch wrench
-3/4 and 1/2 in sockets
-1 1/2 spade bit and 1 1/2 hole saw bit
-1/8, 1/4, 1/2 drill bits
-phillips head drill bit
-hammer
-saw (skill, hand, sawzall ?)
-level
-paint
-paint brush, paint roller, paint sparayer (up to you)
---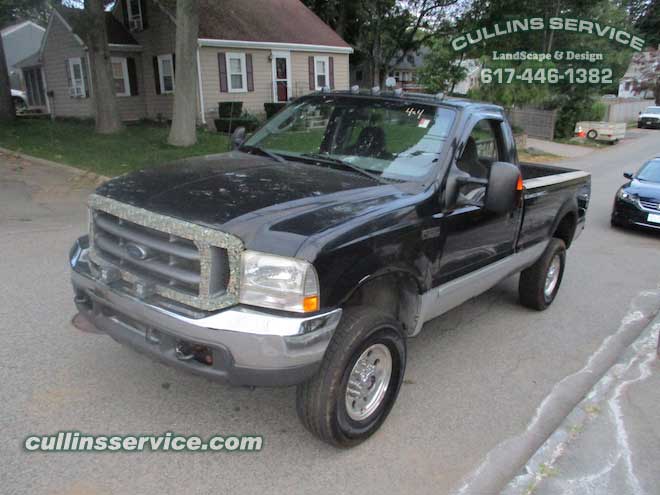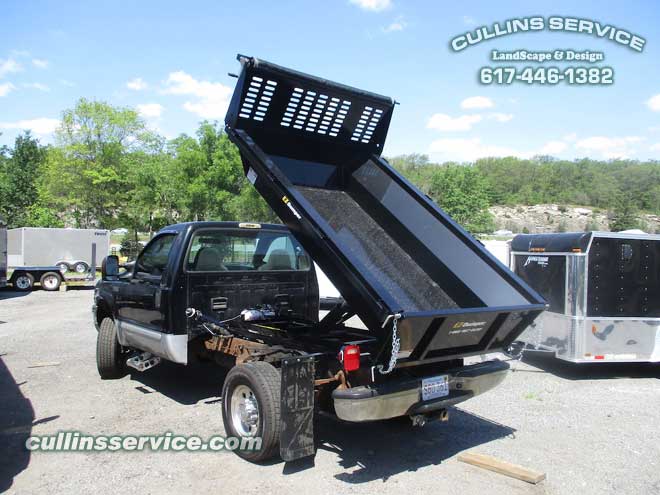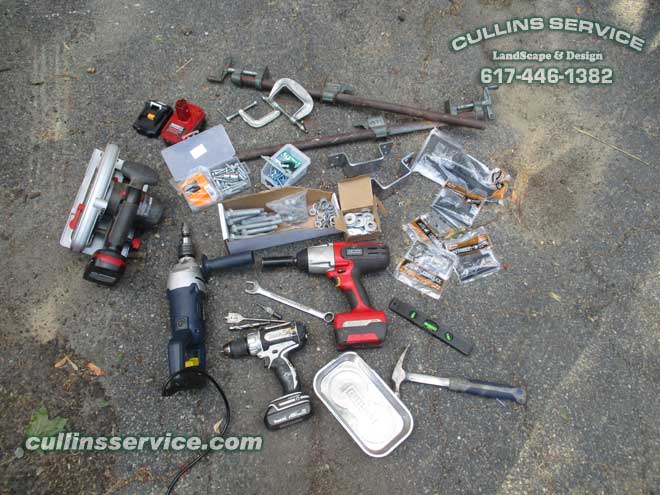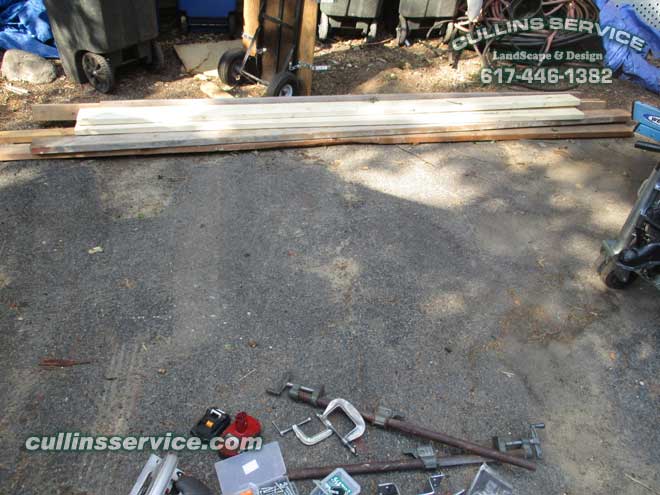 ---
The dumper we are adding sides to is an EZ-dumper. We had our bed ripped off our Ford F350 and replaced w/ the EZ-Dumper. A custom frame was required, but that's a different story. So this DIY is for an EZ-Dumper, but the same basic principle works w/ other dumpers.
I'm aware I may be going a bit overboard w/ this project. Most landscapers just throw up some boards and thats it. I like to make things look good, and your truck and equipment is what people will see when you first pull up. So I like to make a good impression.
This DIY project was pretty easy. Just cut some boards stack 'em up and bolt 'em in place. I could not find any DIY's or how to's on the net for dump walls, and even though it is easy some people might want a little direction. i also like making original content especially when no one else has this kind of content. So if there is DIY's on dump walls here is another one You should also learn how to publish your content so people an find it.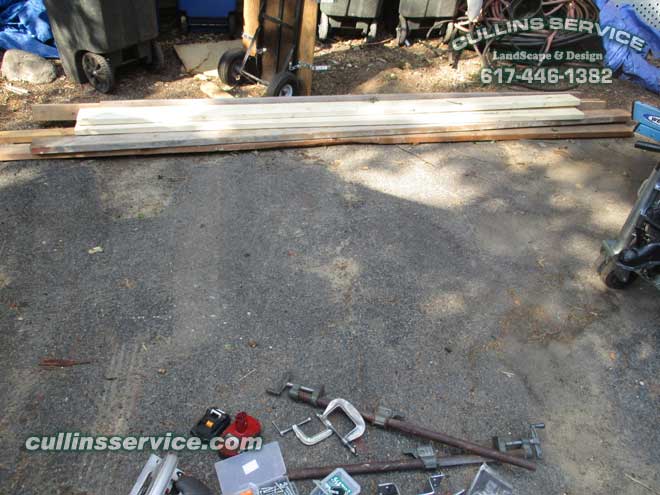 Gather Materials and tools
Before you start you should gather all materials and tools. You don't have to, but it makes things easier.
We already had extra lumber laying around so I used that. Which is why I have 4 boards on each side. I would have just used 2 2x10's. You may deviate from my version, and if you do the tools and material could be different.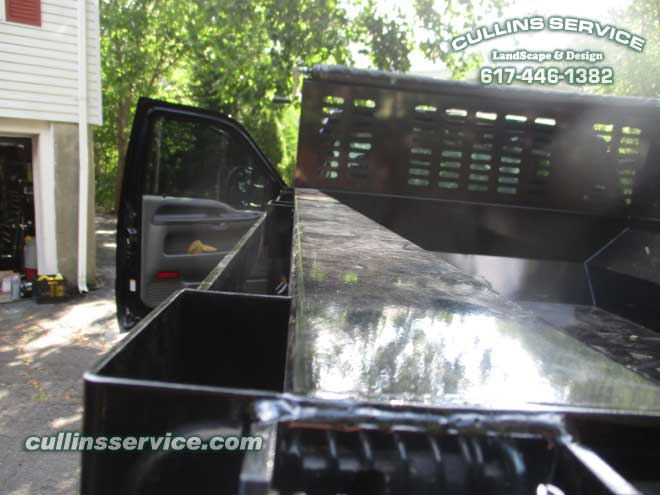 Measure and Cut
Figure out how high you want the dump sides to be.
How long is your truck bed and dumper.
Make sure your side boards are long enough.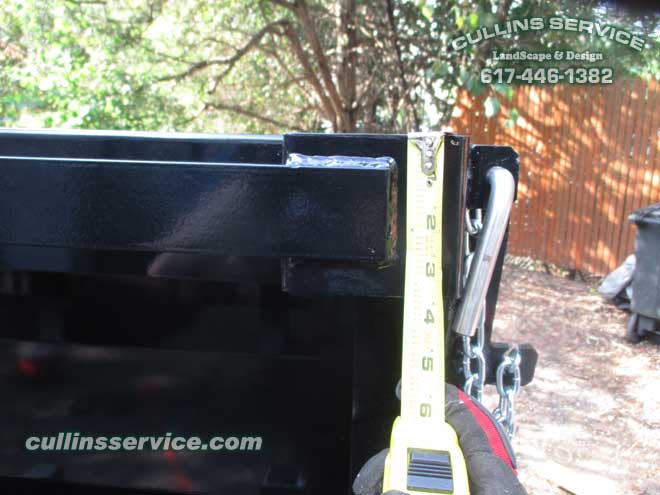 How high
Figure out how high you want the sides to be. Then add on extra lenght so the 2x4's will fit down into the holes on the side.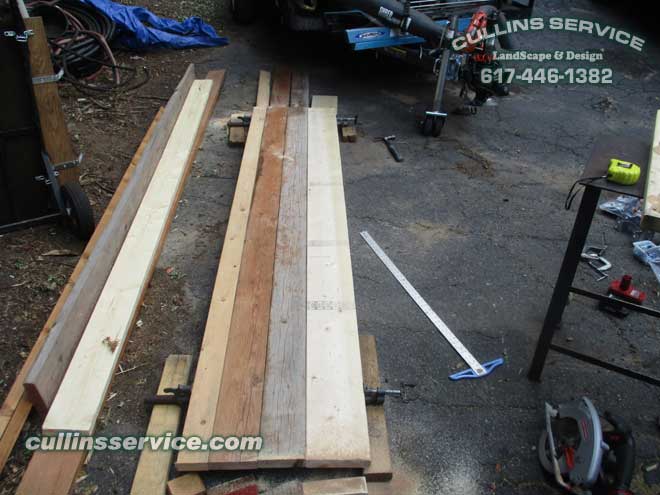 How Long
After measuring the lenght of the bed, measure and mark your side boards.
The cut.
It's not necessary, but I clamped my boards together and cut them all at once.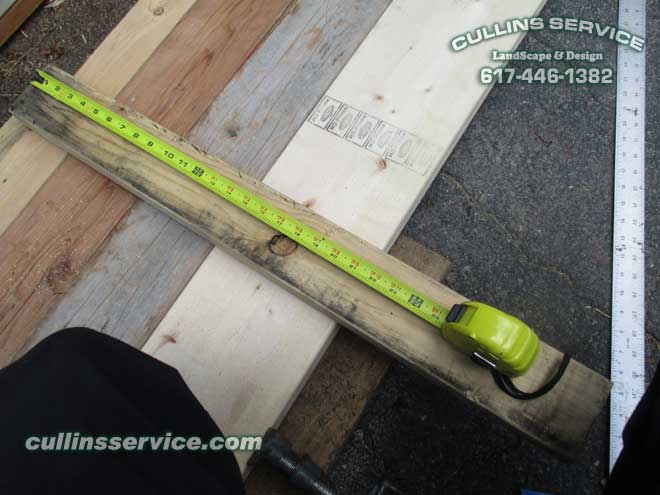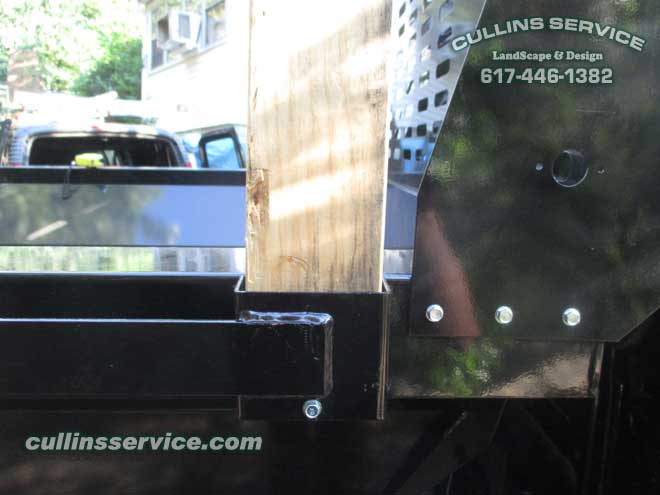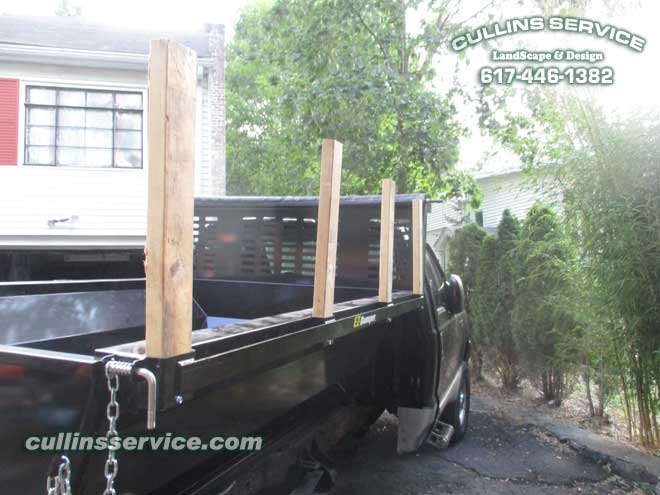 Cut the 2 x 4's into 8 pieces each measuring the length you should have already gathered How high.
Hold the 2x 4's in place and set them there w/ 3/8 self tapping screws.
Go all around the dumper and set all 2x4's.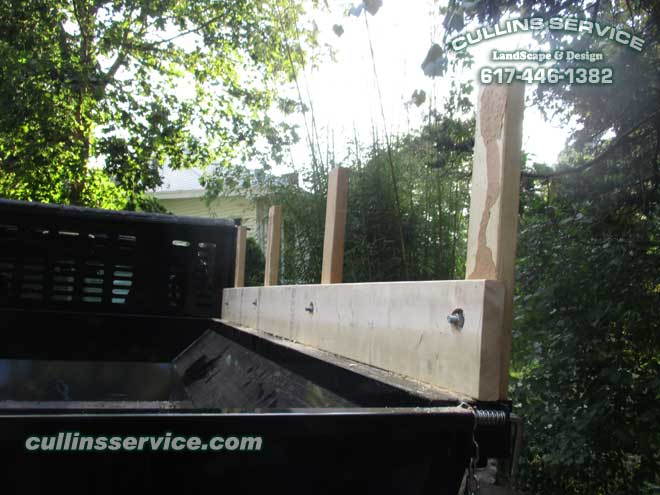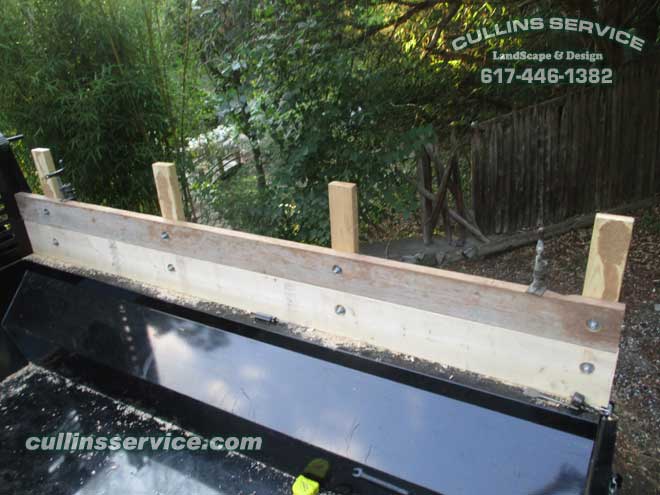 Start Setting Boards
Now we are going to put the boards in place.
Bolting the Boards
The boards are now cut and the first one should be set in place. Now let's bolt them.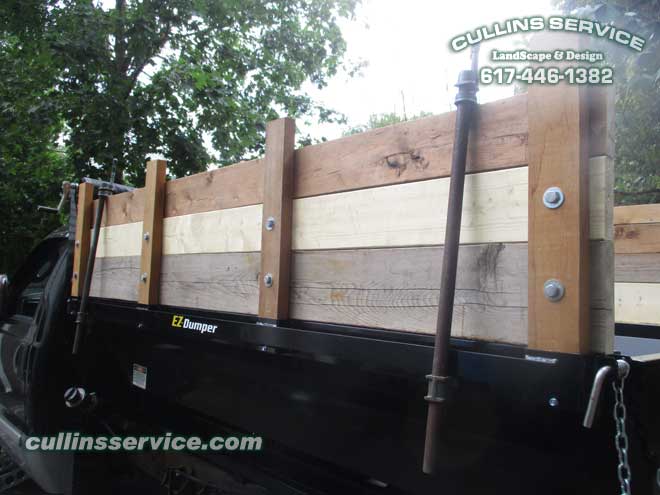 Pipe Clamps
Each level I set I use pipe clamps to hold the boards down and in place.
This is not a necessary step, but it does help.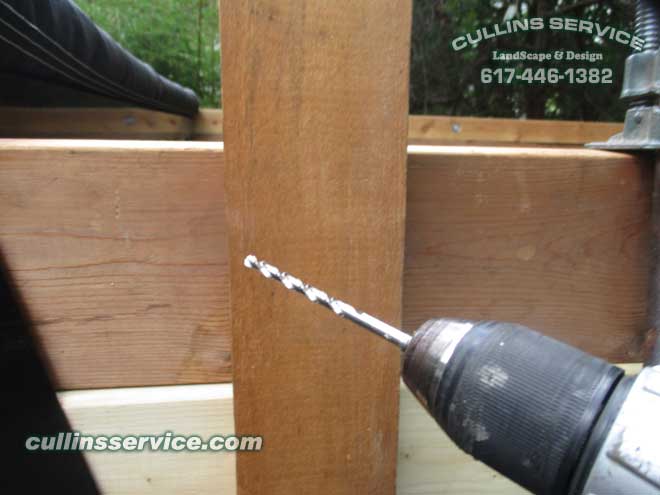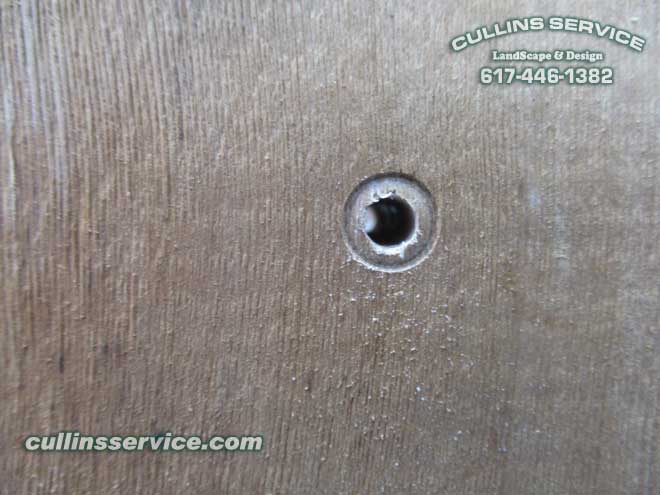 Drill Pilot Hole
To start the bolting process I drill a pilot hole all the way through the boards.
I used a 1/8 drill bit.
This ensures the holes will be straight, straight through the boards. The bolts will go right through w/ no problem.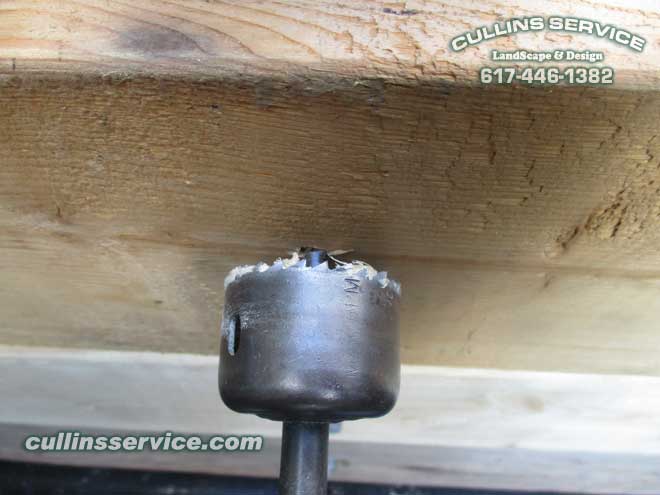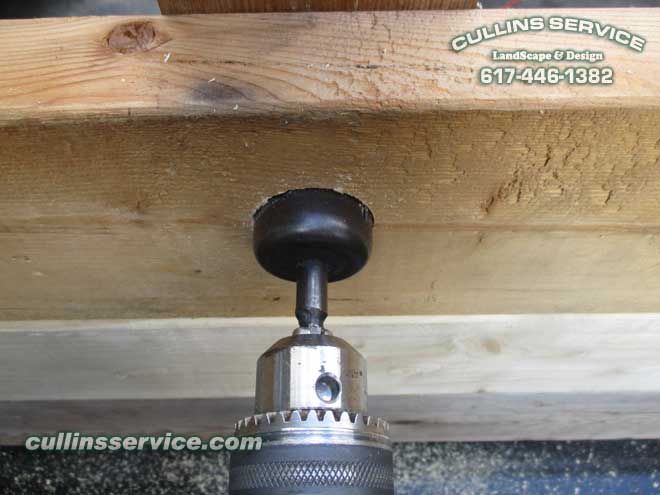 Cut w/ Hole Saw
I used a hole saw to start the inset. Don't go all the way through only about 1/2 inch. This is just going to inset the nut and washers giving the inside a smoother wall. We didn't want debris to get caught on the ends of the bolt.
Do not drill all the way through
Only do this step on the inside of the dumper.
The Hole must be large enough to accomatate the washer.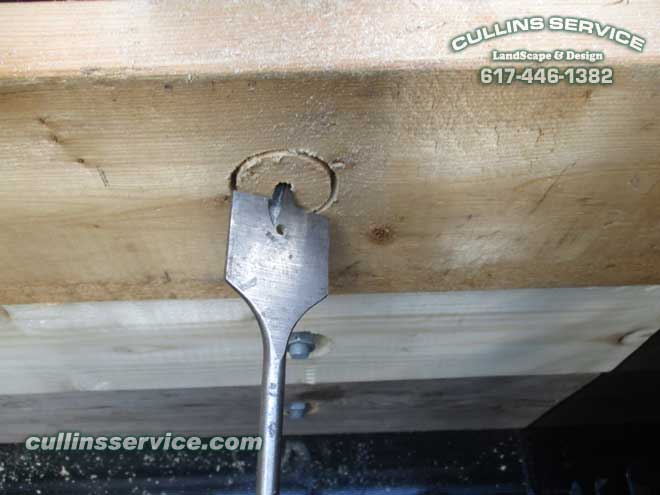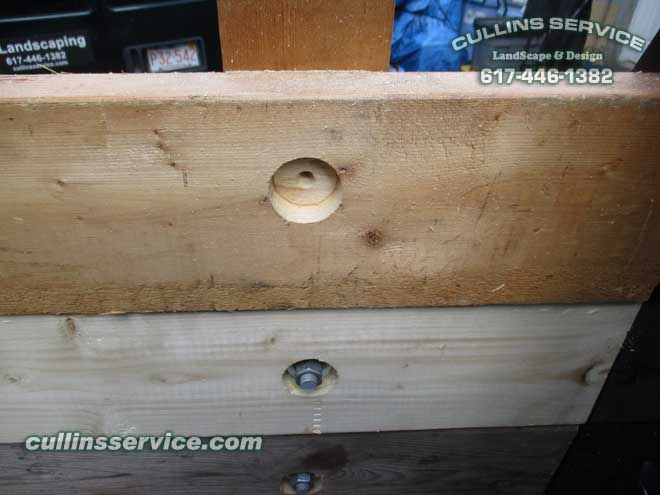 Finish Inset w/ Spade Bit
I used a spade bit to finish drilling out the inset. You could just use the spade head. I just find it easier to use both.
This will give it a nice clean inset hole.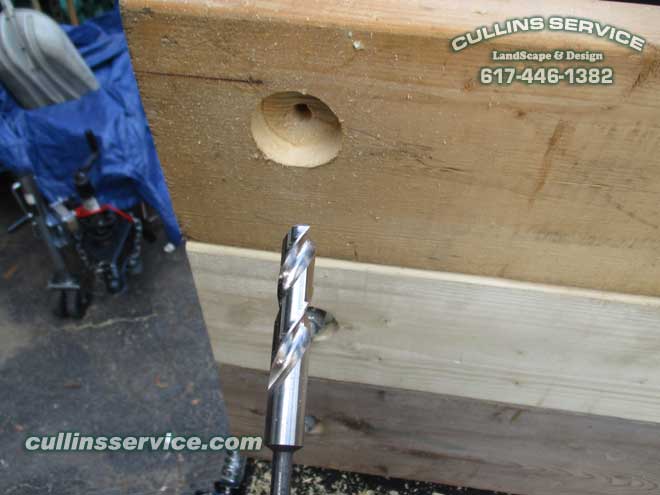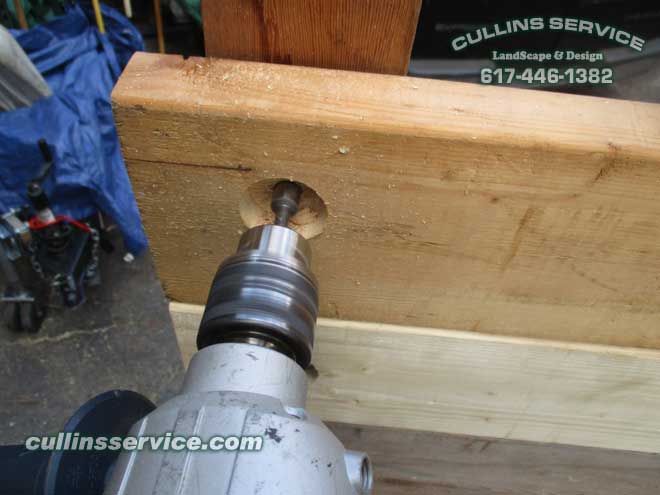 Drill w/ 1/2 in Bi
Now I take the 1/2 in drill bit and finish the hole off. Drill all the way through both boards.
this drill bit size may change if you decide to use a different size bolt.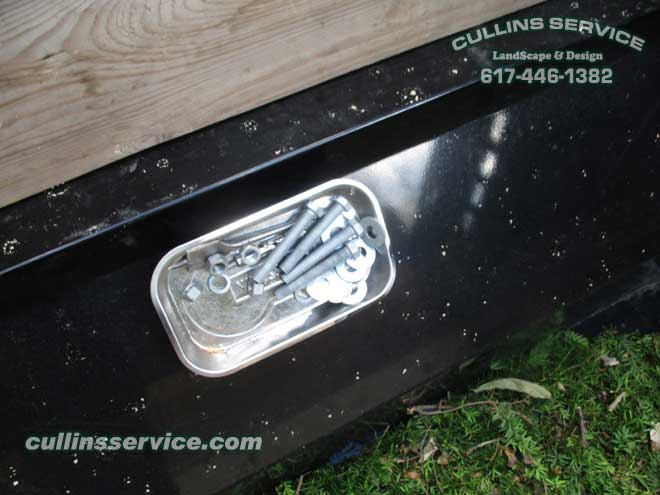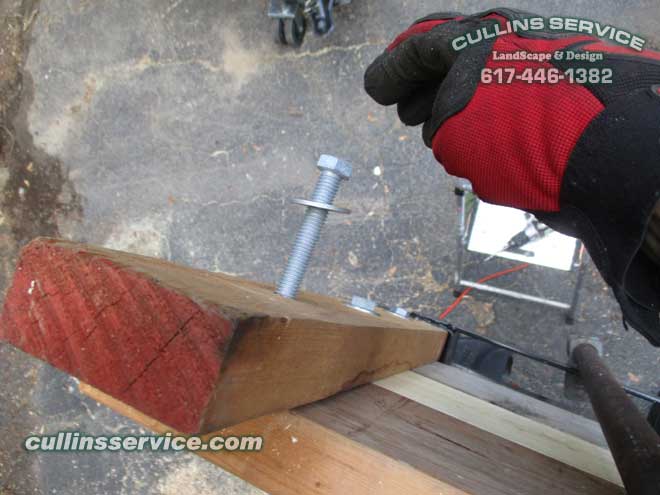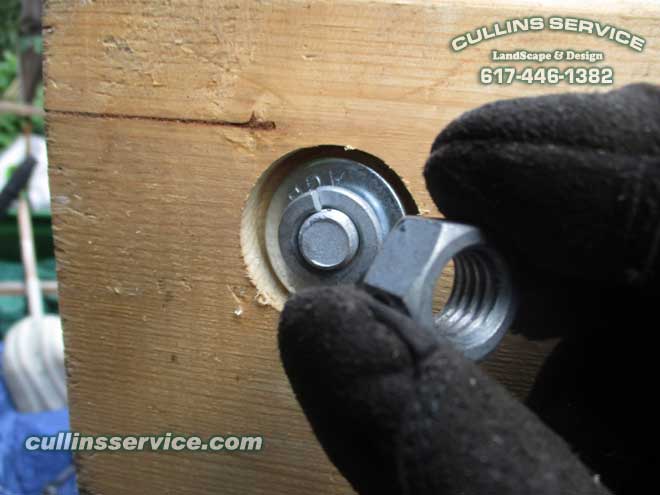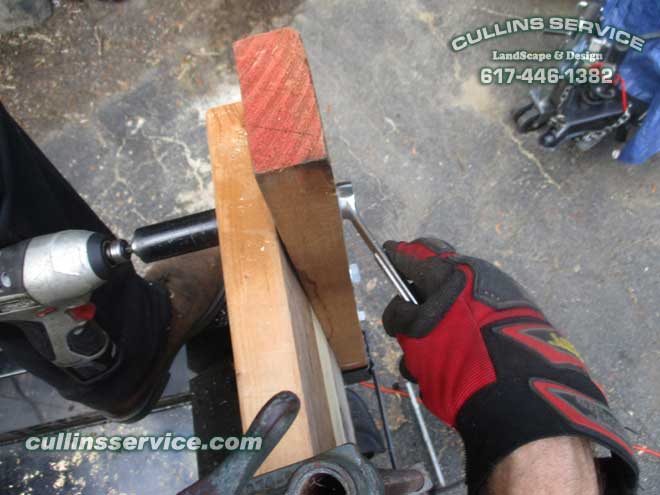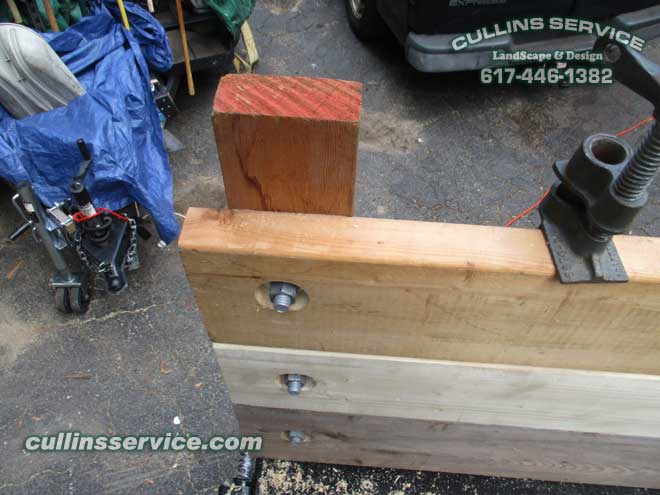 Bolt in Place
Get your hardware together. 1/2 in Bolt, nut, washer and lock washer.
Insert the bolt and washer from the outside in.
Put on the washer, lock washer and nut then hand tighten.
Tighten from both sides w/ wrenches, sockets, drills or whatever you have.
Release the pipe clamps and set the next board in place and repeat.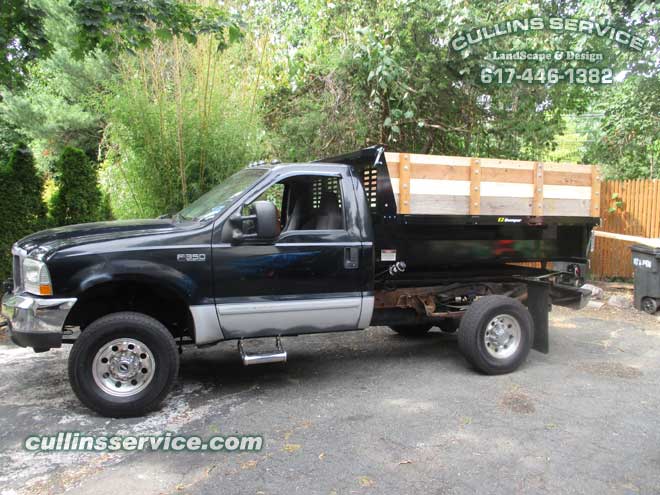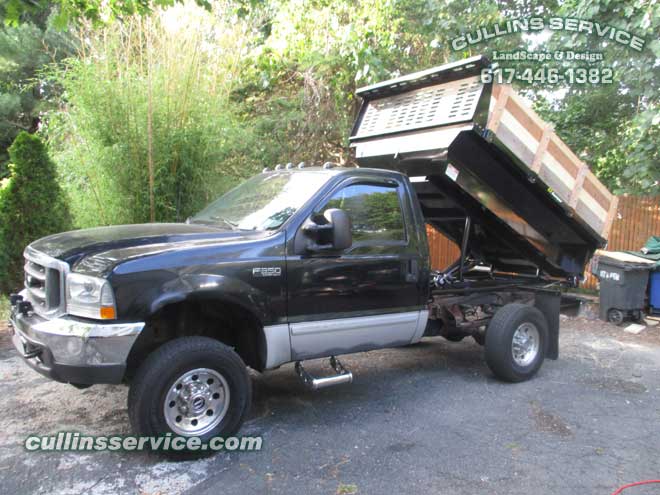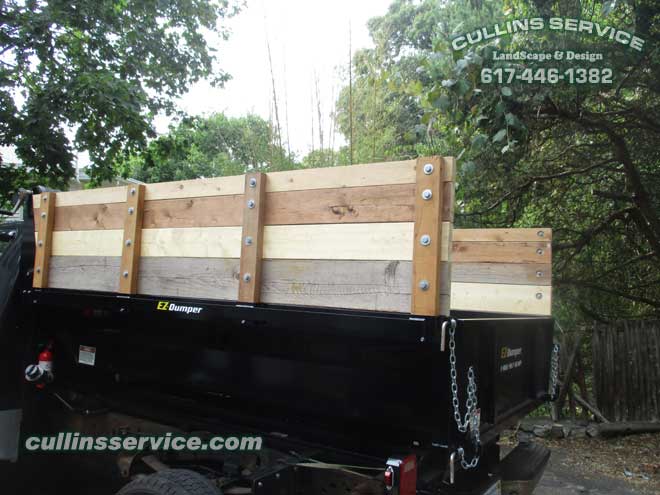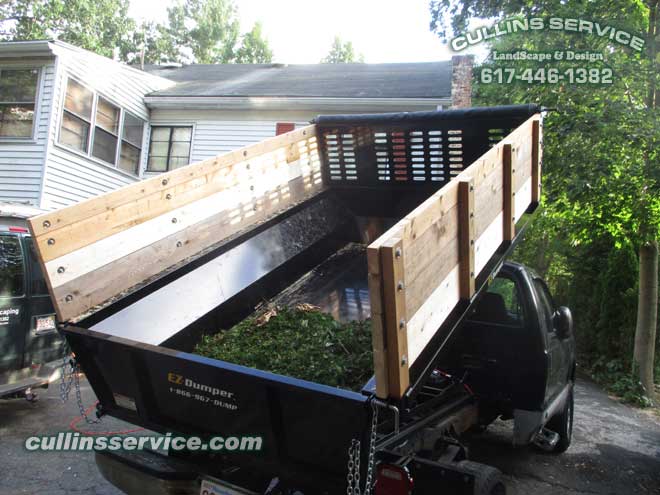 Admire Your Walls
Now step back and enjoy the work you just accomplished.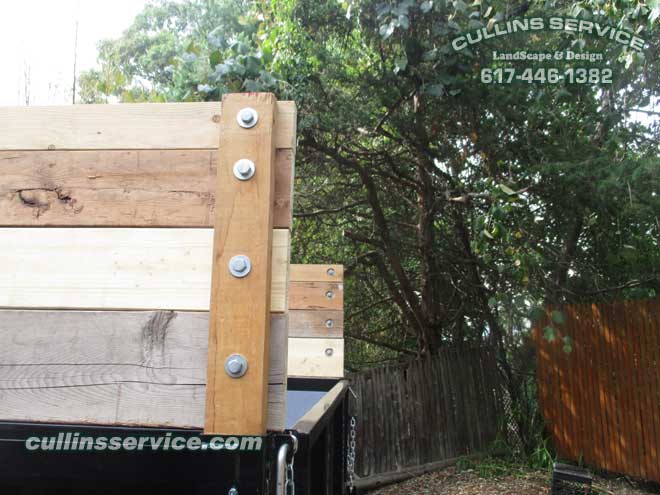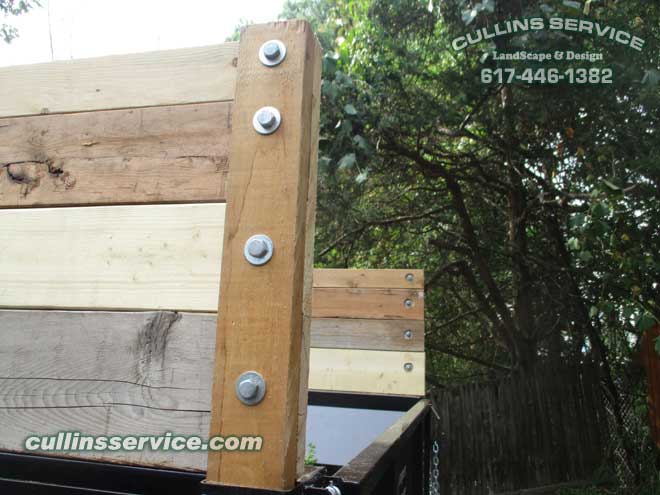 Flush the Ends
You may want to add a gate on the back. Cut the excess off the back to make it flush.
Painting Walls
Now it's time to finish the project and paint the walls.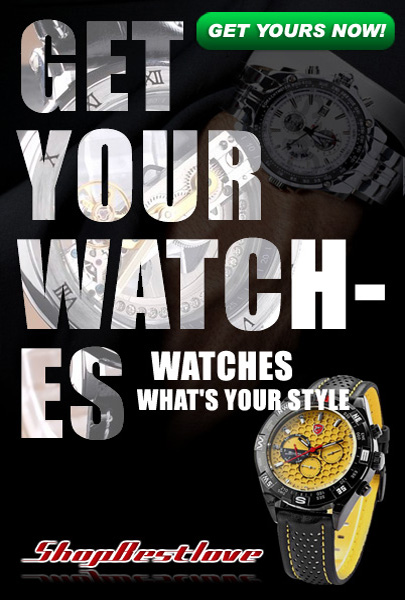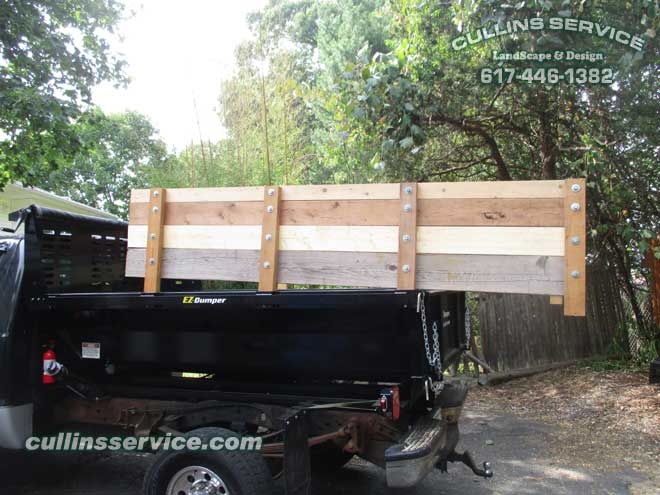 Prep Area
I removed the walls to make it easier to paint them. It's not necessary but it made it easier.
you can also just tape off the area surrounding the walls.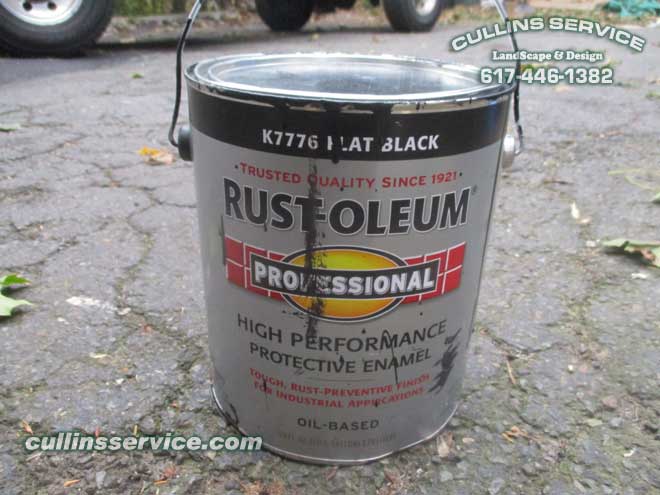 Get the Paint Ready
Choose your paint. Stir and open
Get your brush ready
Paint Dump Walls
Now paint those walls.
Reinstall Sides
After the paint dries reinsall the walls.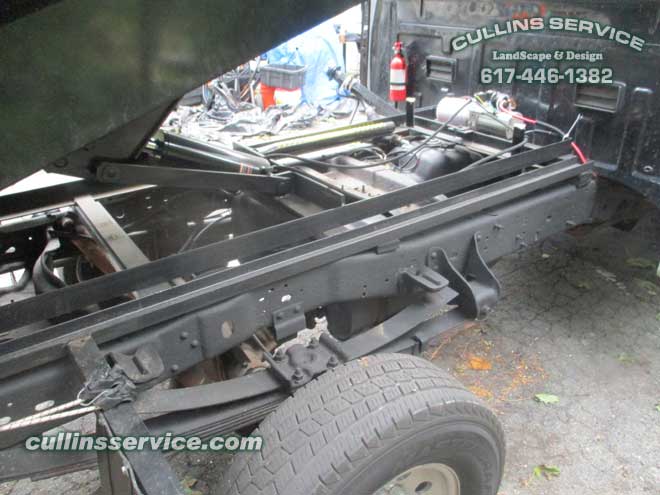 Spray Undercoat
We also prepped and sprayed the frame w/ an undercoat to protect and make it look good.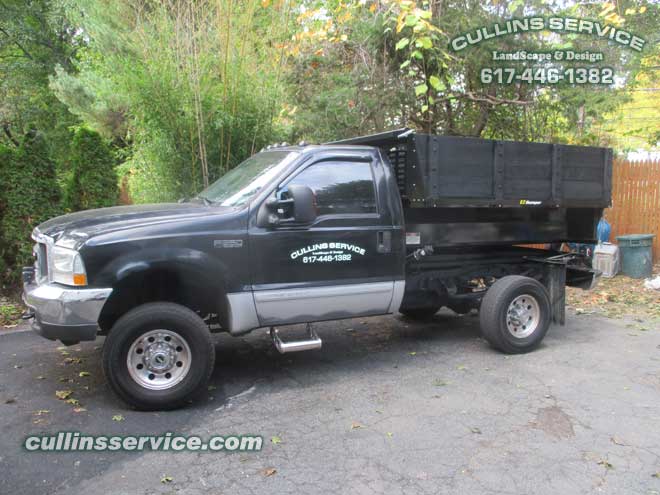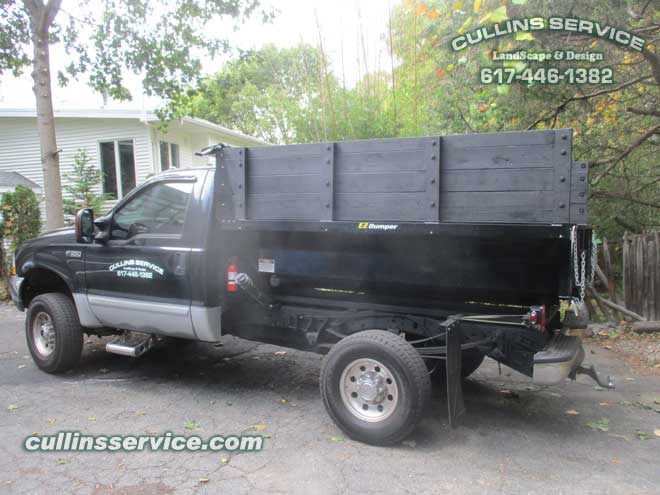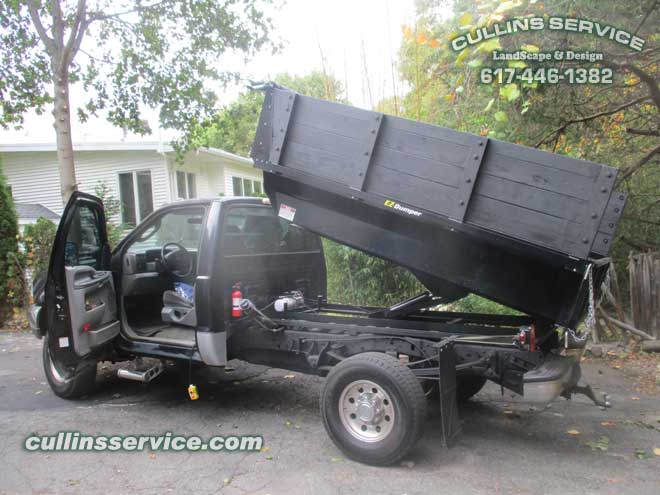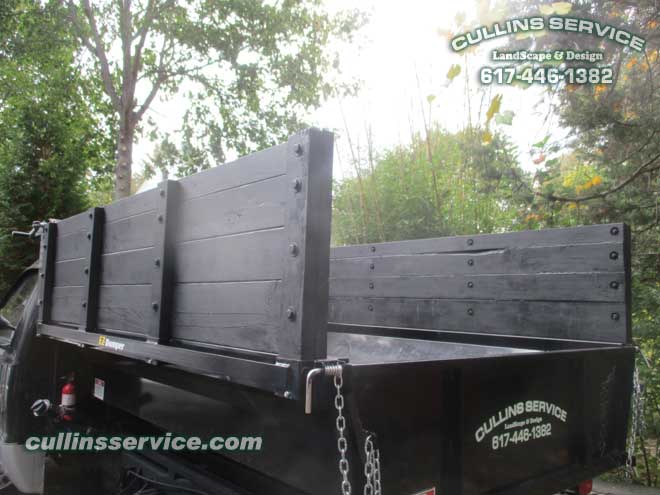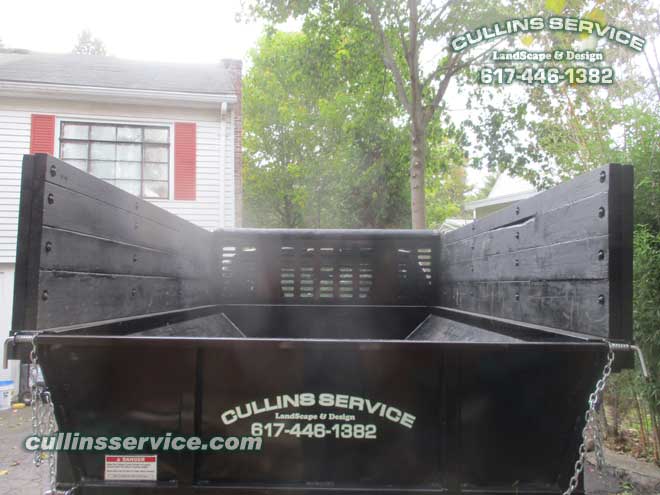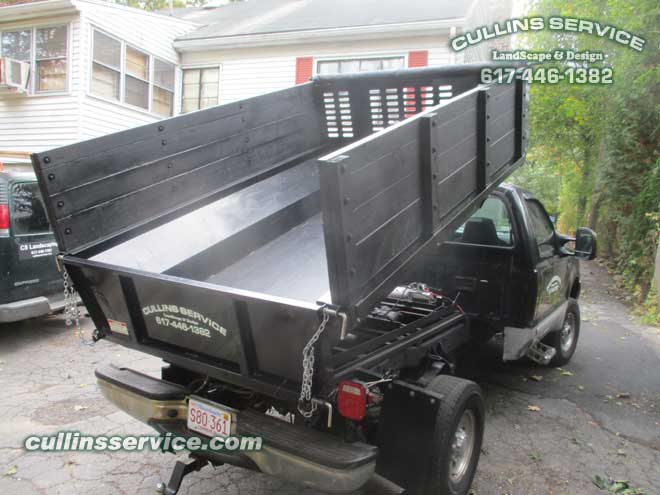 Admire Your Painted Walls
Now step back and enjoy the work you just accomplished.
Finished
Now the walls have been built and painted. They can hold more debri and material. they should also look great too.
from here you can do more mods on your dumper. Like adding a gate on the back or side. Also installing a leaf catcher for the fall leaf removal season. I've designed and built a leaf catcher for it and will be making a video of it if anyone needs ideas on how to do that.
Watch Video
If you prefer to watch the video on How to DIY Build and Paint EZ-Dumper Walls on Ford F350 Super Duty by Cullins Service check out our video. Subscribe to our channel for more DIY How to videos.