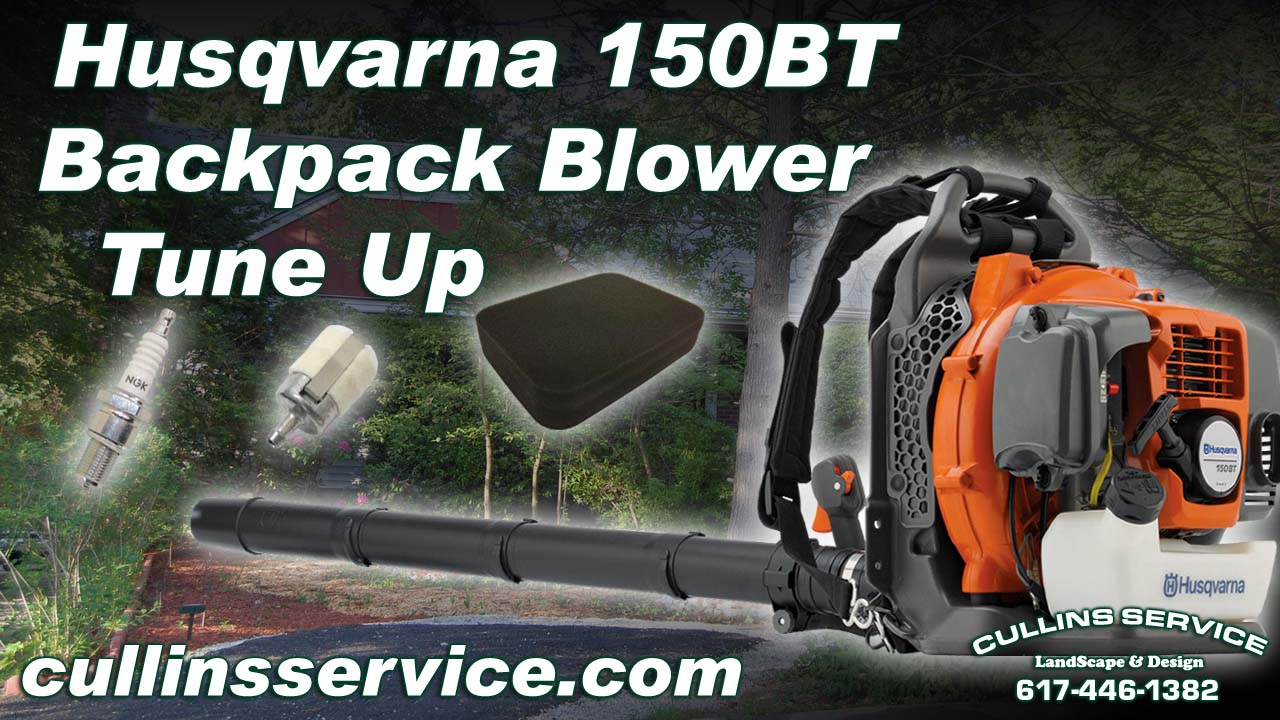 DIY How to Tune Up A Husqvarna 150BT Backpack Leaf Blower. How to Do It Yourself
What You will need
-Backpack blower
-Spark Plug (check owners manual for correct part)
-Fuel Filter (check owners manual for correct part)
-Air Filter (check owners manual for correct part)
-Forceps, bent coat hanger or whatever you can find to safely get the fuel line and filter from the tank
-Socket wrench and socket or scrench tool (to remove spark plug)
---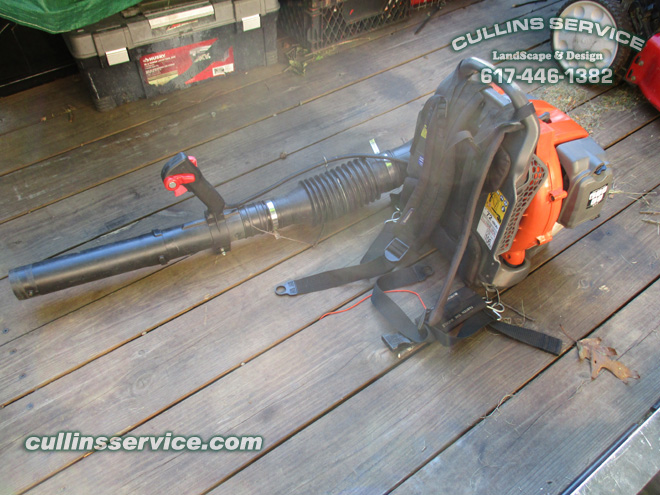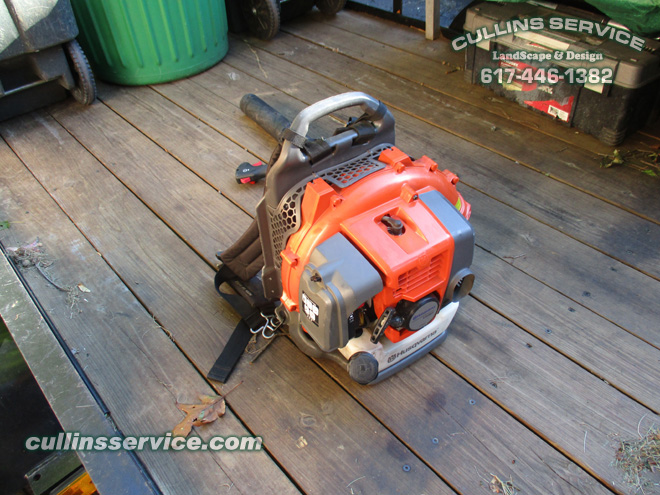 ---
The backpack leaf blower we are tuning up today is a 14 inch Echo CS-330T. But the techniques I will show you can apply to most leaf blowers.
Keeping your equipment in top shape is not only good for your equipment, but also good for your business. You want your blower to start up right away every time. These fairly cheap and quick steps can make life easier for you. A couple filters are cheaper to replace every once in a while than a new carburetor when debris gets clogged in it.
Take care of your equipment and they will take care of you.
Safety First
Before you start Tuning up your Blower you should be safe.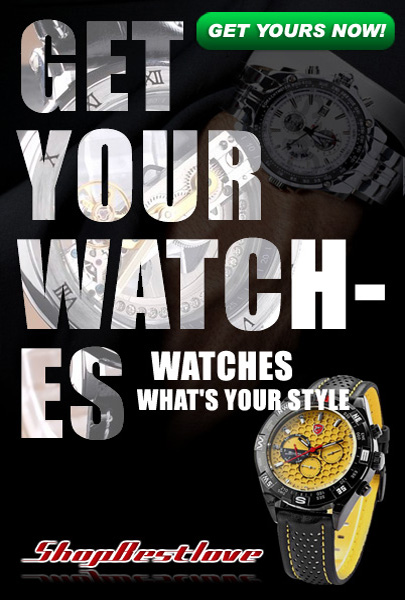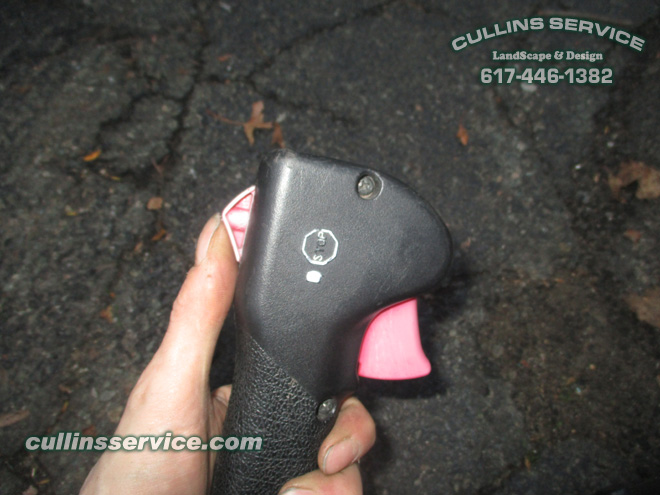 Activate kill Switch
Activate your kill Switch by pushing the switch to the stop position.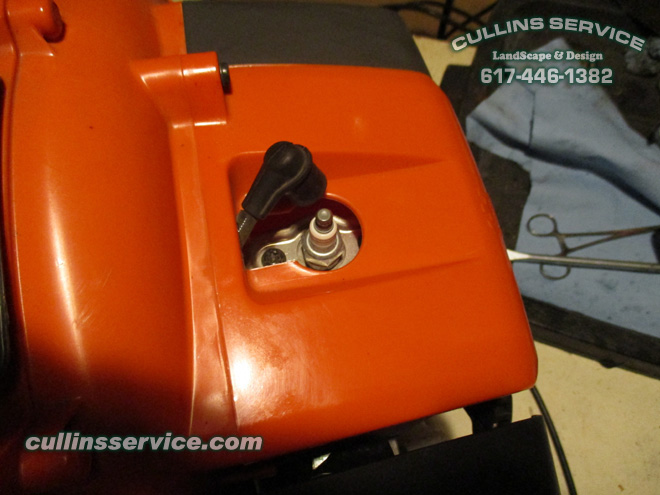 Remove Spark Plug Cap
Locate your spark plug and remove the boot
Get your Information
Get the correct tools and parts for the job.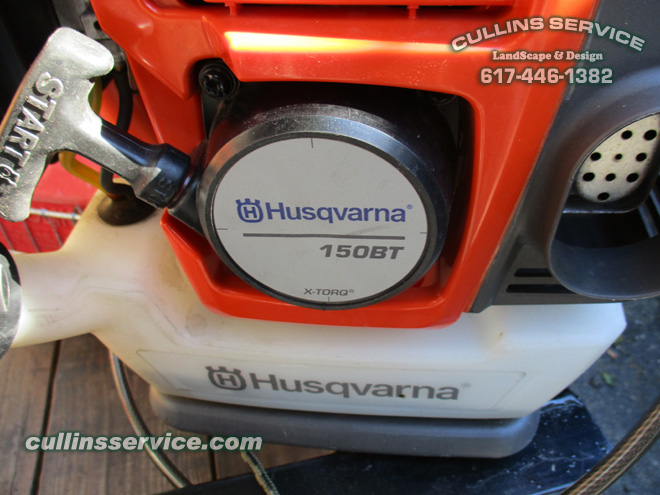 What Blower do you Have
What is the Make and Model of your blower(if it's not the Husqvarna 150BT).
Get Correct Spark Plug
You need the correct spark plug to replace your old one. Check the owners manual, internet or ask the pro at the store where you are purchasing it.
Get Correct Air Filter
You need the correct Air Filter to replace your old one. Check the owners manual, internet or ask the pro at the store where you are purchasing it.
Get Correct fuel Filter
You need the correct Get Correct fuel Filter to replace your old one. Check the owners manual, internet or ask the pro at the store where you are purchasing it.
Spark Plug
First we are going to check the spark plug.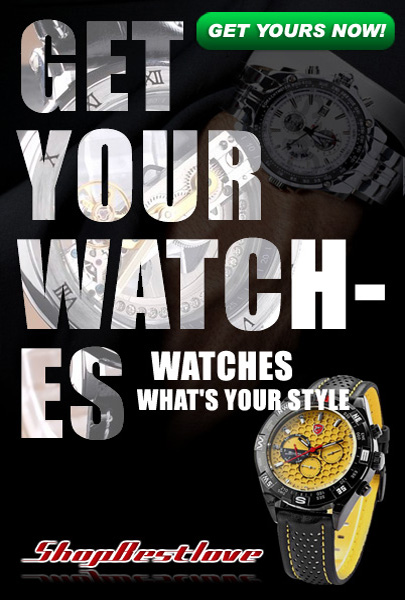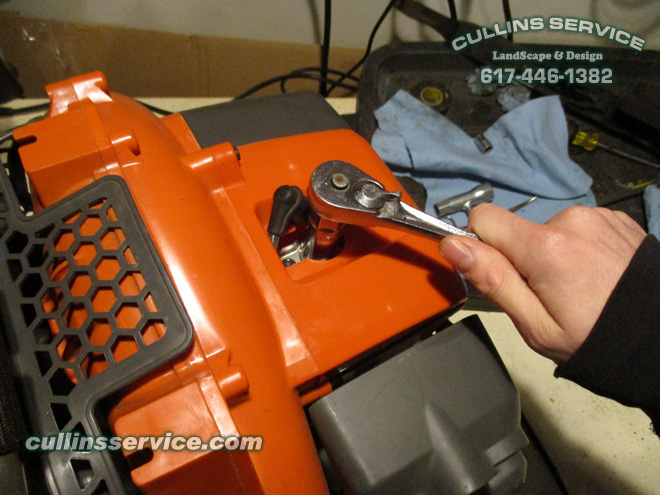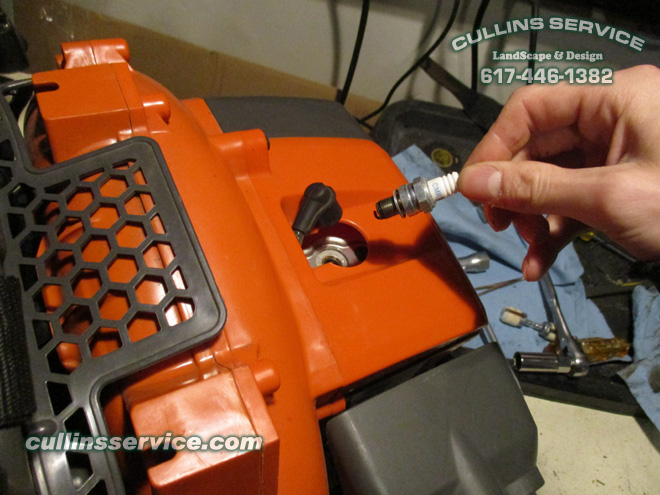 Remove Spark Plug
Your spark plug boot should have been removed during the safety portion of this diy. Take your socket and socket wrench or scrench tool and unscrew then remove the spark plug.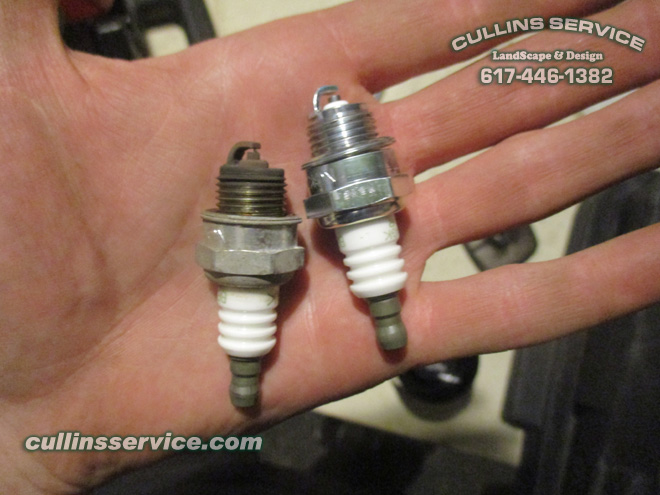 Check / Replace
Check your spark plug. If it has hard to remove deposits, cracked porcelain or burned away, electrodes. Check your Spark Plug Gap setting as well w/ a gap setting tool. The dirtier and worn the spark plug is the harder it will be to start as it's not getting the correct spark.
If it seems unsalvageable just replace it.
Fuel Filter
Now we are going to remove and replace the fuel filter.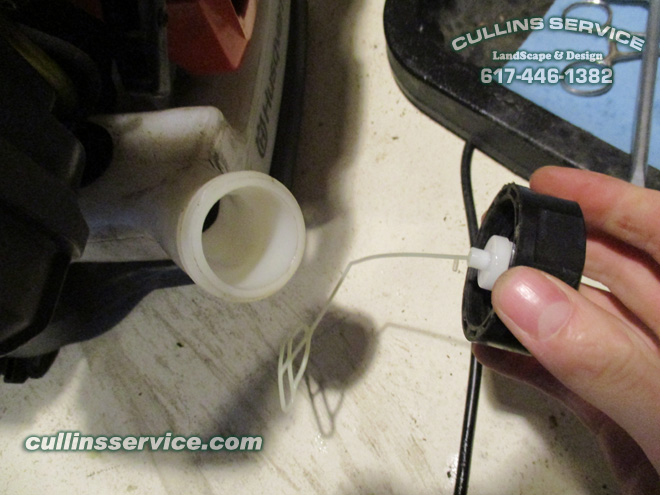 Remove fuel Cap
Unscrew your fuel / gas cap and pull out the stopper so the whole assembly is removed.
Take this time to clean the cap and tank neck. Check the gasket on the inside of the fuel cap. Make sure it's not cracked, dirty or missing.
Pull out Fuel Filter
Now you have to pull out the fuel filter. It's located at the end of the fuel line. Your gonna need a hooked coat hanger, forceps or whatever you can come up w/ to pull it out. Just hook or grab (without damaging the fuel line) the fuel line and pull it out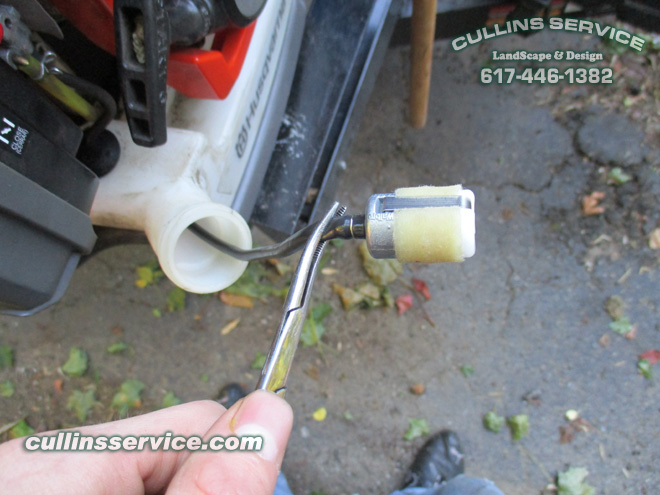 Replace Fuel Filter
Wen you get out the line and filter there will or should be a little metal ring over the hose holding the filter on. Don't loose it.
Just grip the hose and pull the filter off.
When putting the new filter on I like to put the ring at the end of the hose. When I push the filter into the hose the ring just slides over the filter nozzle.
Air Filter
Now it's time for the air filter.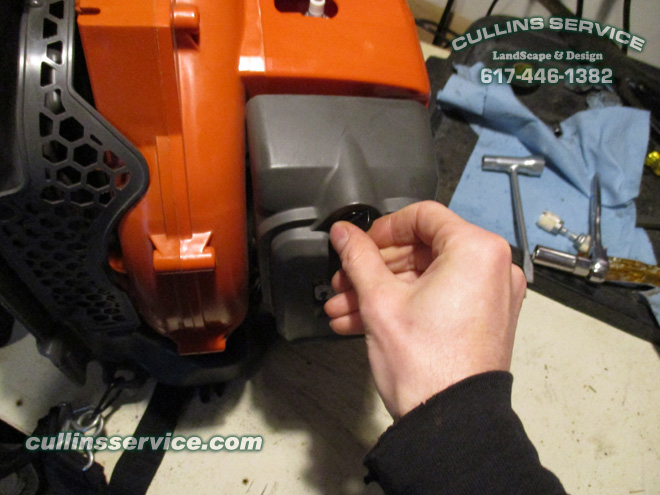 Remove filter Housing Cover
Unscrew your air filter housing cover. There should be a screw at the top and the bottom. Clean out the cover at this time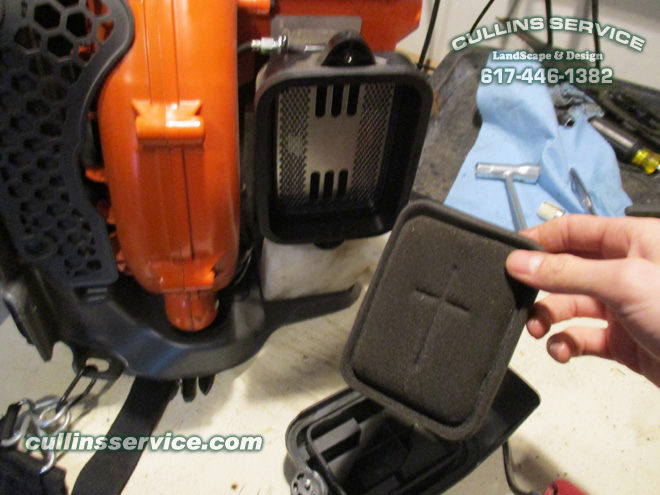 Pull out Air filter
Air filter is right there, just pull it out.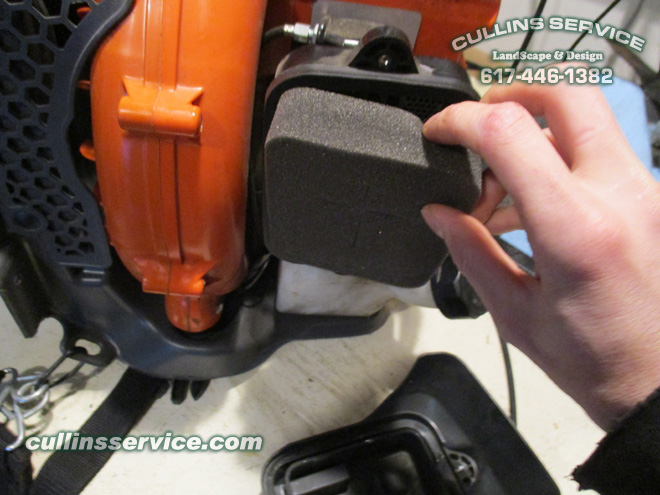 Replace Air filter
Inspect your filter for damage.
If it's not in bad shape you can just wash it out, and reuse it. If it's bad just replace it.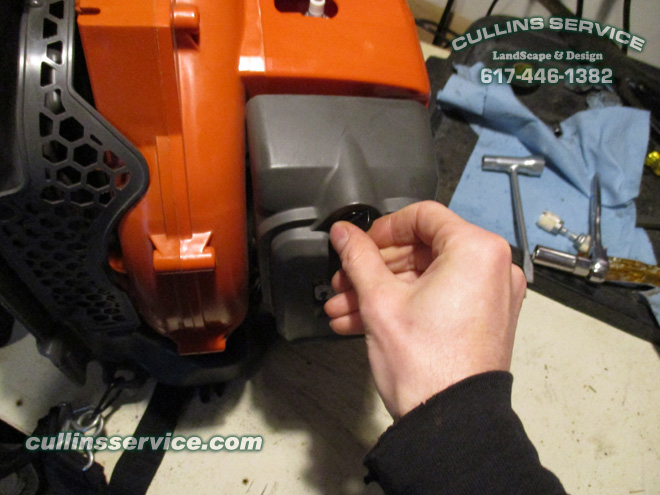 Reinstall Air filter housing
Now just reinstall the air filter housing cover and your all done.
Congratulations
Finished
Might I also recommend you check the spark screen at the same time.
Now you are tuning up your Husquvarna Backpack blower.
Learn it, Live it, love it.
Get to know your blowers. Learn how to perform routine maintenance on her. Get to know how she feels. Is she starting differently is it taking longer to warm up, how is she running. You should know right away if something is wrong. Better yet w/ routing checking and maintenance you could find and fix the problem before it happens. I feel like I'm describing relationships. at least w/ equipment you can get a better reading on a situation. Time is money and when your down for a repair that costs you money. Treat her right and she will treat you right.
Watch Video
If you prefer to watch the video on this How to Tune Up A Husqvarna 150BT Backpack Leaf Blower by Cullins Service check out our video. Subscribe to our channel for more DIY How to videos.